Discussion Starter
·
#1
·
Hey ya fellas. After 7 years of not having a Honda sport quad, I finally got another one. About 2 weeks ago I traded my 2005 Suzuki GSXR-750 for a slightly modded 2008 TRX700XX. The previous owner installed of of the mods in my signature, and i plan on adding a few of my own. In the next month or so, I will be getting a Pro Armor front bumper, Pro taper fat bars, and a Trail tech big bar clamp w/vapor computer. I will also be getting a red seat cover, and the switching the grey plastic over the headlight to red. I just couldn't stand it. I sold my 2004 Suzuki Z400 at the beginning of this year because I didn't ride it and all it did was sit in the garage. All of my friends rode 4x4 utilities, so in 2009 I bought a Rincon so my girlfriend and I could ride together with everyone. But now, its like no one want's to ride, and I end up riding by myself. I was starting to miss my Z real bad. I also wasn't ridding my motorcycle as much as I wanted because there wasn't many people to ride with, unless I wanted to act like and idiot and ride with the rest of the crotch rocket kids getting pulled over all the time and going fast. Plus, the roads around here just aren't fun on a sport bike, a lot of back roads and dirt roads that are way more fun on a big bore sport quad. So I found someone to trade me his 700XX for my Gixxer (that I paid off with the cash from selling the Z). And so far, i haven't regretted the trade at all. The 700 is beast, dynoed at almost 50hp compared to my Z400's just under 30hp. And riding in the trail not getting hung up on the 4x4 rutts is a plus, because it was a hassle trying to avoid the nasty terrain on the Z. I can't wait to take the 700 to some riding events this year so i can just hammer and dust everyone. Here are some pictures of her.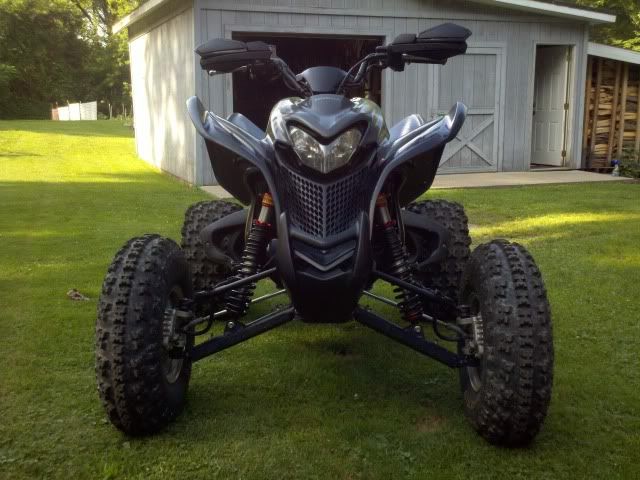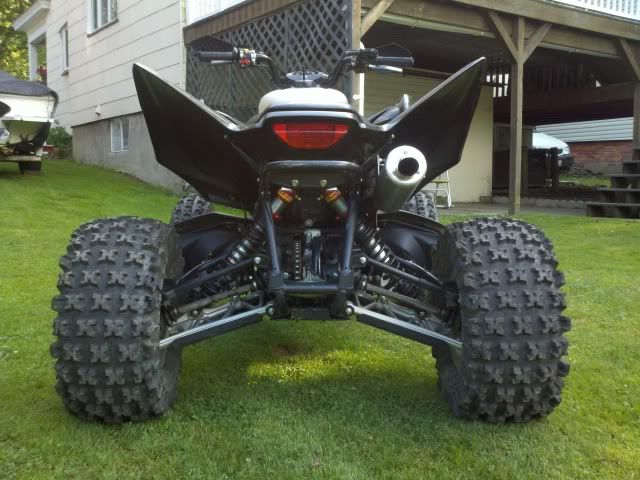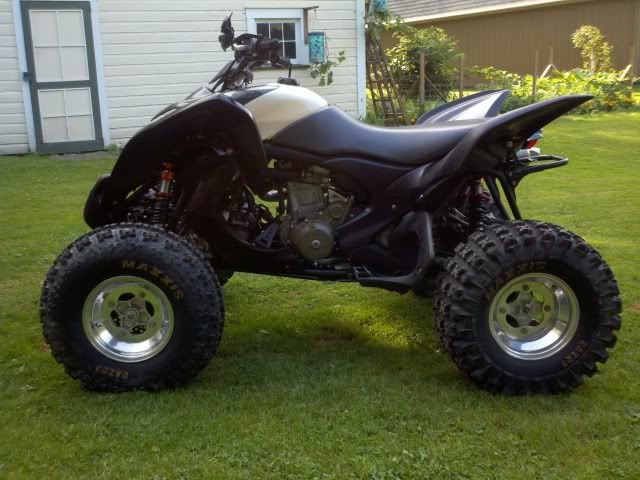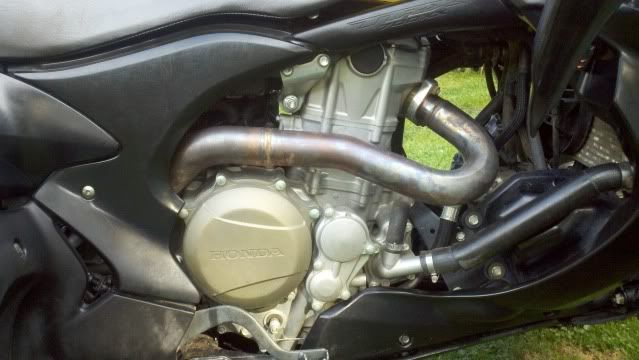 My leg after wearing shorts with a massive Sparks headpipe.
Decided to put the stock heatshield on, and the hoseclamps just barely fit.