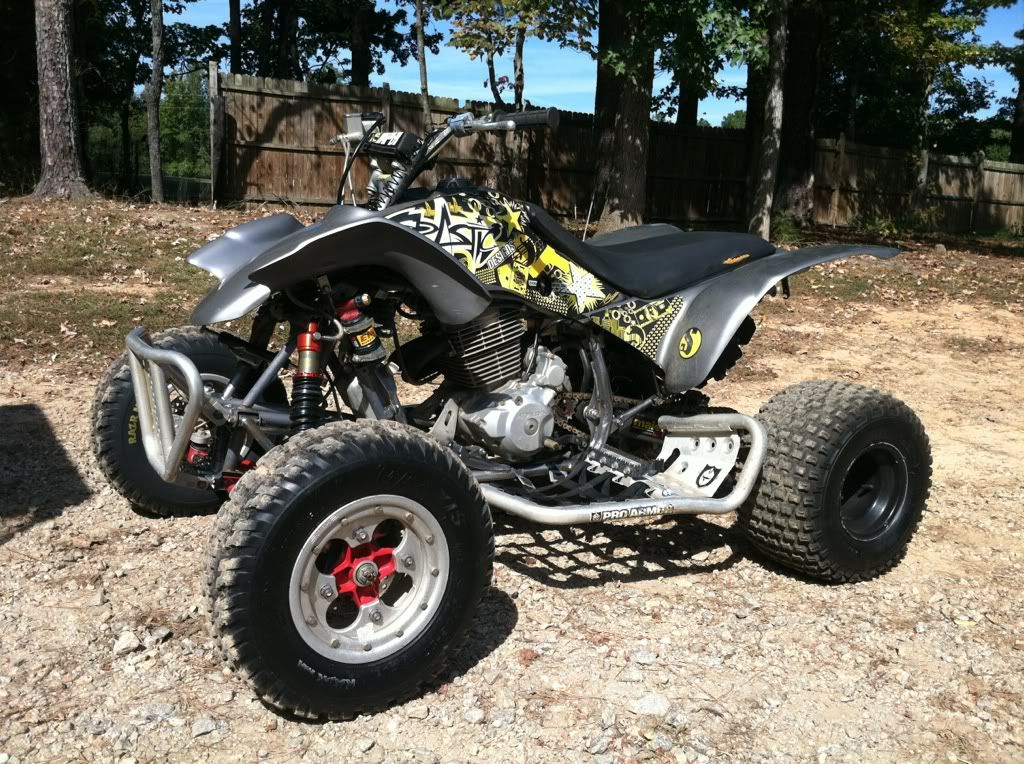 5
Hey guys this is my 4th ATV. I've had a Yamaha Moto-4, Polaris Scrambler and my recent one was a Polaris Sportsman 500. I recently purchased a 400ex off a buddy of mine that was having money problems and I got a steal!
2004 400ex
Stage 3 Webcam
Fully Built and Stroked motor
HMF full exhaust
UNI Filter
Fully gusseted stock frame
Houser Extended A-arms
Extended axle
Elka Triple Rate front suspension
Custom Axis rear
Pro Armor front bumper and nerf bars
Custom Graphics on aftermarket plastics
One Industries Seat
Pro taper bars
Steering Stabilizer
ITP wheels
Kill switch
Some other small stuff here and there but thats the big stuff. On to the pics, enjoy! Looking forward to browsing the forum and learning more about my 400.