Discussion Starter
·
#1
·
Most of this is copy and pasted from another forum as I update I will fill in stuff.
here ya go!
well after doing a million trades I FINALY got what I wanted for my Daughter 2006 honda 250EX! My daughter has Juveniel Rhuemetoid Arthritis, but she loves to ride and has been riding since she was just 3 1/2. I failed multipul times at building her a quad that would suit her so after much debate decided on the 250ex since its still sporty yet easy to drive. Things that have to be modded for here are a twist throttle added as her hands and fingers loose strength quickly, and that the foot pedal brake it operating normaly and near perfect.
Mods that I plan on doing to it, banshee front shock for the rear (common thing to do on these to soften the harsh ride, fits perfect) shocks all the way around (needs to be made as plush as possible but usable) FASST flex bars, stearing stabilizer. I allready had some fast treckers to get rid of the stock balloons that where on there, also later would like to widen the suspension front and rear.
once she gets tired of the way it is in a few years then Ill do some engine mods right now its stock and thats just fine also she wants some graphincs for it.
and if anyone has any parts for it let me know I may be interested
here it is!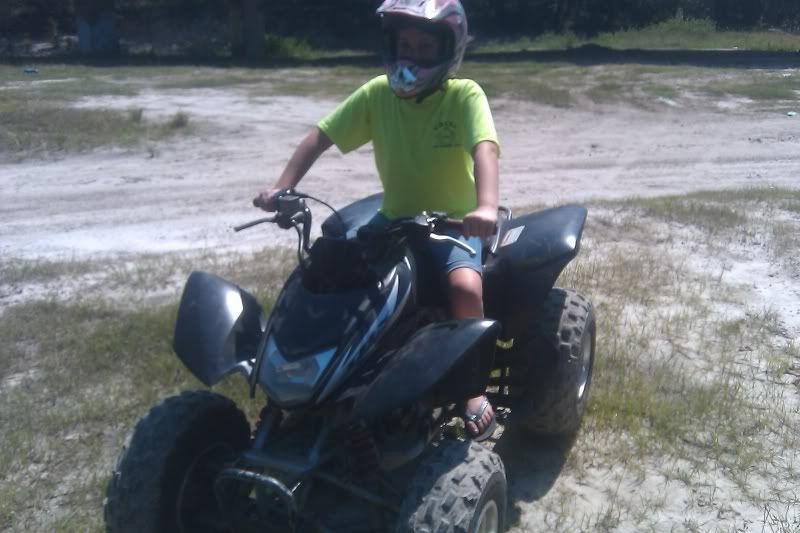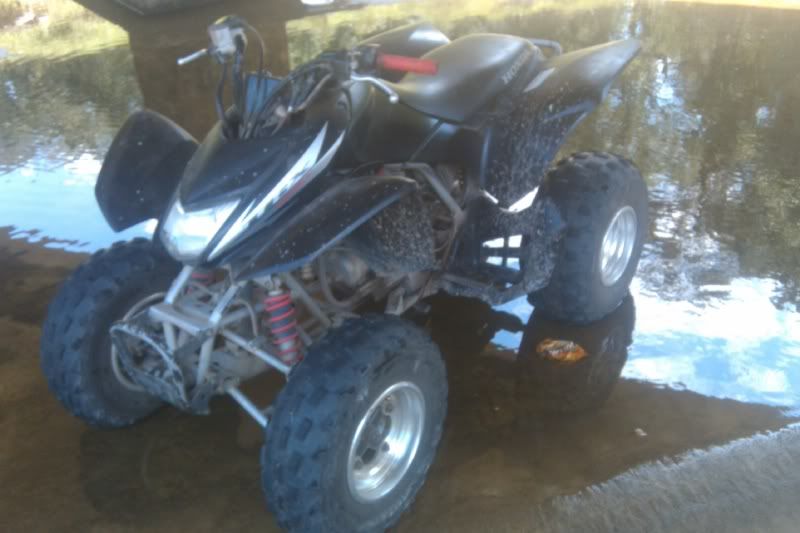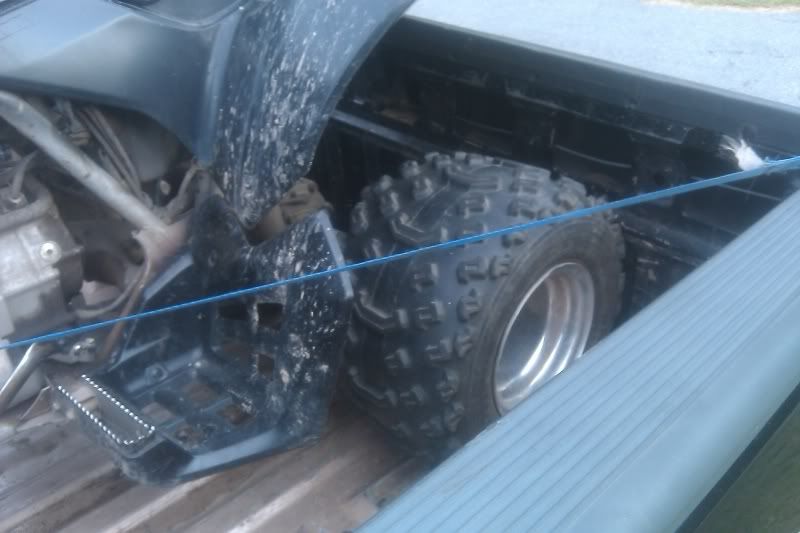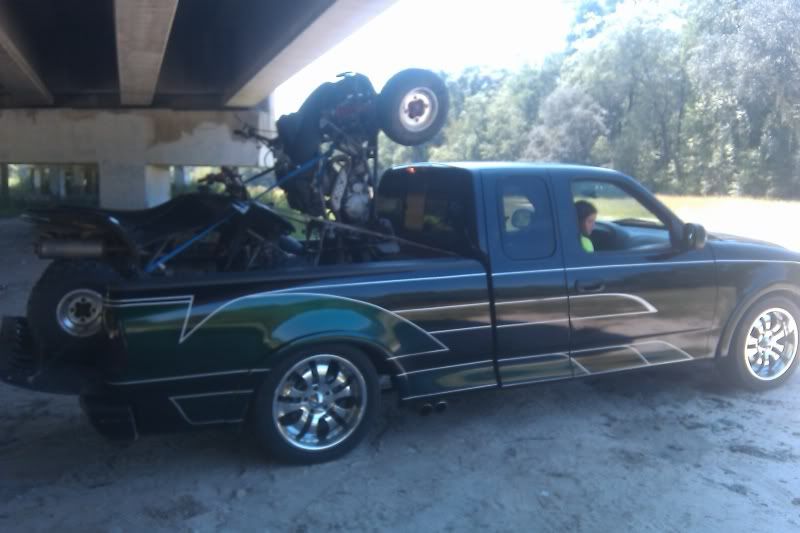 looking for:
cool front bumper
rear grab bar
fasst flex bars
nerfs
rear wheel spacers
slip on muffler
took it to work today to use the steam washer, I knew the plastic looked dull....well becouse they spray painted it flat black thing is they actually taped up the decals and warning stickers and did a dam good job of it, well I dont dig spraypaint so I blasted it all off except the rear fender where they did sand it prime it and paint it, I had to order some bumper stripper to safely remove that then ill polish the fender back out. I also blew off the oem graphics but I plan on ordering these
also I put some bark busters on it that Ive had for YEARS laying around and never got to put them on anything till now, her hands are fragile so these give me a little peice of mind. I jsut dont know if these will work later when I get some fasst flex bars can you run hand guards with the fasst flex bars?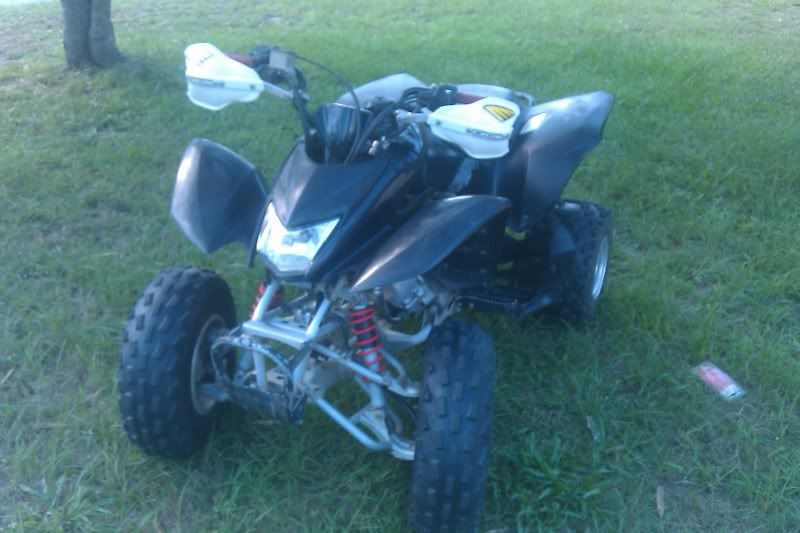 I had some lower profile wheel and tires that ive been holding on forever just for her quad if and when I got her another quad now I just need to get soem wheel spacers.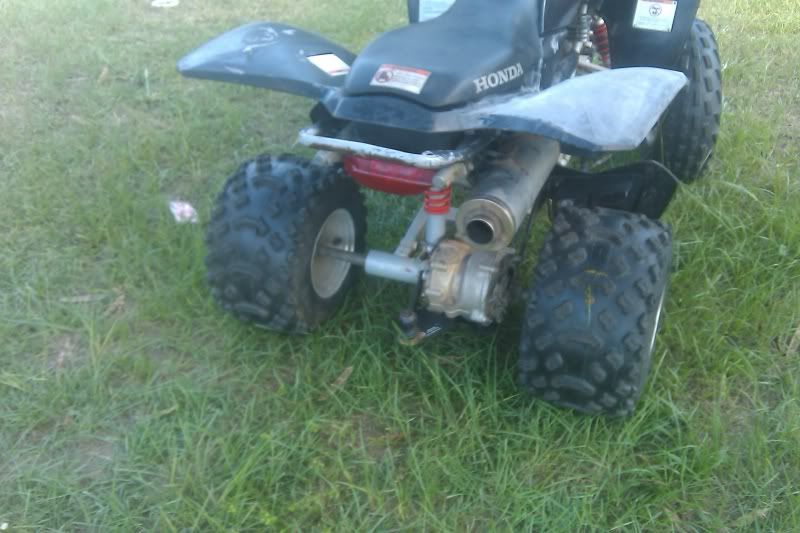 and here are they awesome rednecked hillbillied up rear fender paint job, going to clean these things up back original again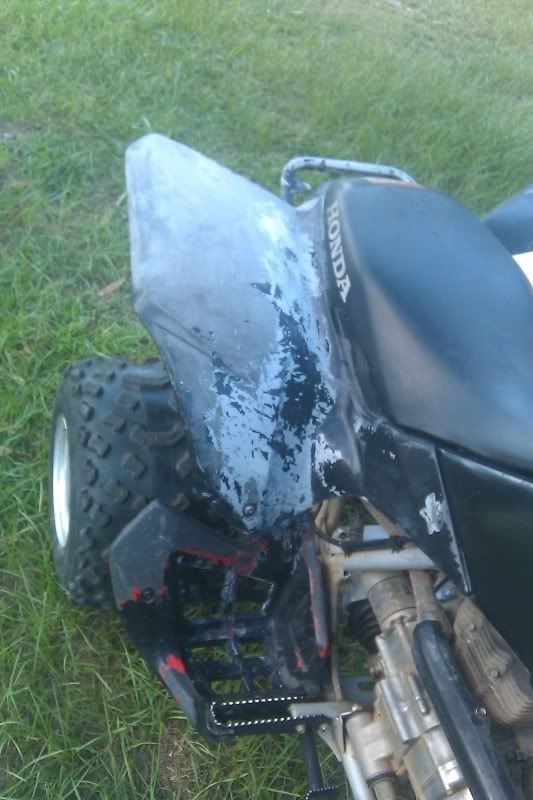 still needing any parts I listed in the post above! thanx!