Hey everyone -
New here just getting into my 400 ex I purchased a few days ago. Needs some work - carb leaks, couple flat tires, found some wire nuts used in the harness near the battery, etc. minor stuff.
I'm a dirtbike guy and have been riding a bike (between street and dirt) for about 20 years. All my friends have sport quads and, well, now I do too so I can roll with the pack.
This 400 was picked up from a person who did not do the work to it, so I have no idea what all is done. He said it was bored but, I have zero evidence of that. It sounds really similar to my 2004 crf450r that is built all to hell so who knows? Don't care for now, won't matter unless I need to do some internal work! It runs great and the tires hold air just long enough to wail on it a bit and it's certainly quick. If anyone sees things in the pics that are aftermarket please call them out. The protaper (didn't even know that was a thing on quads, my crf has one) and some of the front end are obvious. So is the exhaust.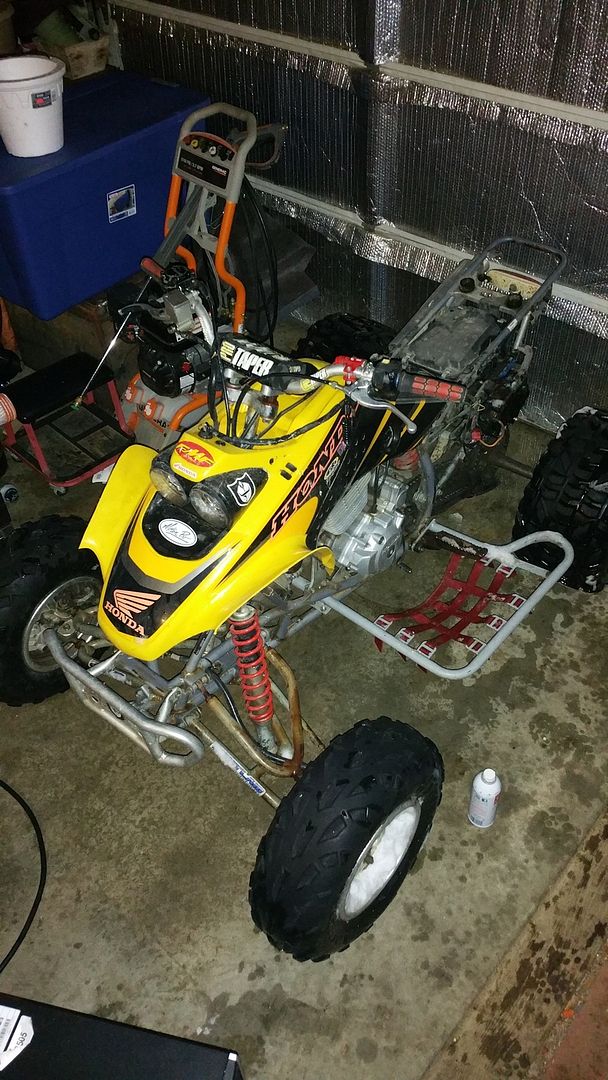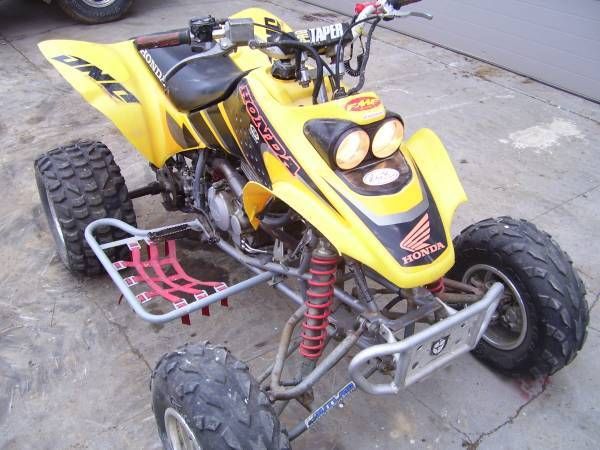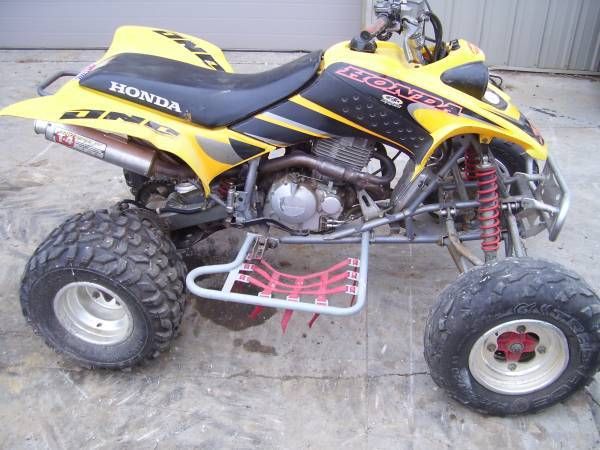 PS - Who cuts the damn wheel wells/fenders off? That's a jerk move.